It's rare enough to see all of Laura Ingle on FOX, but from yesterday she was kickin' it with a hot leather miniskirt and the wickedly sexy stilettos. They really need to get Laura on the couch, she's amazing, definitely as hot as I've ever seen her. Bonus add with Julie Banderas as well. I think they'd both make a hot duo on the couch together.

Laura's bangin' body,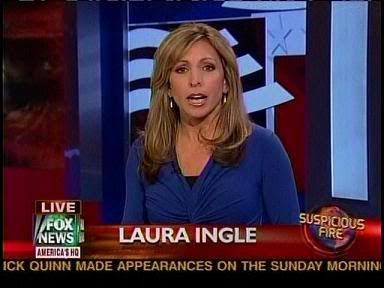 Screencaps courtesy of cody at the Wide World of Women forum.