I gots to get me more German TV. Wow, what a hot blonde this is Britt Hagedorn on SAT1. Apparently she was in Playboy as well, no surprise there. I love how she teases us with the buttoned down top, and when she bends over, it's a nice down the blouse shot with a nice peek of her black bra.

1 button, 2 button, 3 button, bust...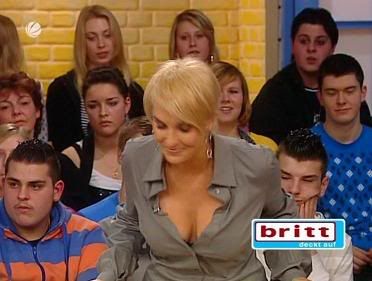 Screencaps courtesy of brainwash23 and century at the Reporter Caps forum.