I'm probably the last person in the world to report this, but since I slept on it all week, here it is. According to TVNewser, Linda Stouffer (aka Cinnamon) was let go by CNN on Monday. Another CNN hottie bites the dust, I guess it won't be much of a Merry Christmas around CNN this year. Apparently, these pictures are from Linda's last days on the job, Saturday and Sunday. I think you can even see her eyes water in the last one.

Shed a tear for Cinnamon,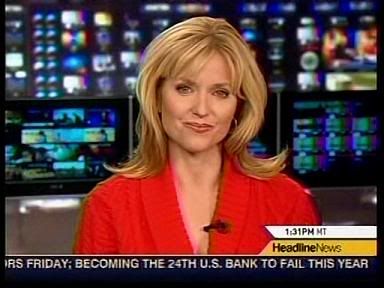 Screencaps courtesy of axionnewz at the Reporter Caps forum.