I bet it's a great feeling knowing you are the hottest babe in the room. This is Becky Quick from yesterday on CNBC with a bunch of guests and Becky was definitely the hottest in this picture. Too bad she wasn't wearing straight heels showing off her sexy legs, that would've really knocked their socks off.

Becks is the hot girl,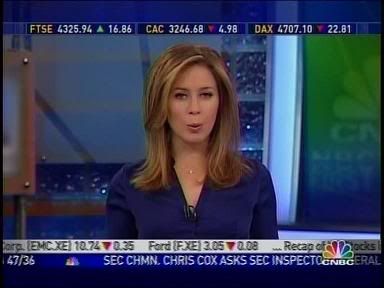 Screencaps courtesy of joeycap666 at the Wide World of Women forum.