From the tabloid shot The Insider, this is major hottie Lara Spencer looking superb. I love the low cut v top showing plenty of skin. I like how her body fits the dress perfectly as well, no extra flab goin' on there. She's just hot all around, what else is there to say...

Lara is a hot bottle blonde,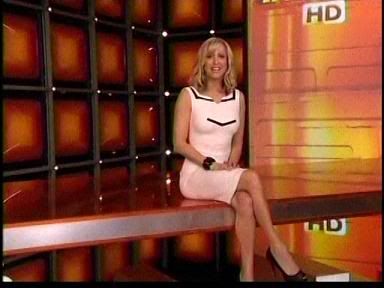 Screencaps courtesy of pacificRT at the Wide World of Women forum.