Yowzers, Maggie Rodriguez of CBS making a statement with that low cut top on this morning's Early Show. I don't think I've seen so much skin up there from Maggie ever. Too bad she didn't have a complimentary short skirt to go with.

Yo Maggie, whachu doin' tonight...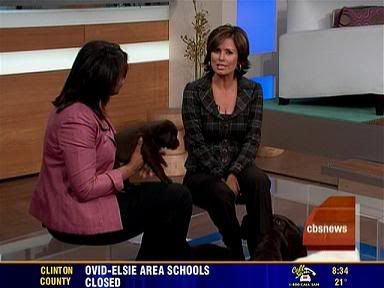 There's a problem with the comments feed on the right, it's only showing old comments. So y'all just gonna have to click on each individual post to see the comments.

Screencaps courtesy of SceptreX42 at the Wide World of Women forum.