Don't know much about her, but she is a sexy vixen to be sure. This is Mexican hottie Karla Martinez and apparently this is her first day back on Despierta America on Univision. I love the short skirt, her co-host is smitten too. Damn, some fine legs Karla has.

Karla is blushing she's so excited,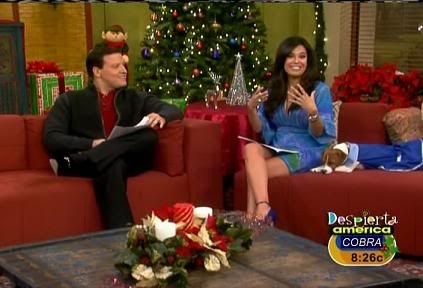 Screencaps courtesy of Cobra at the Wide World of Women forum.