From this morning's Today Show on NBC, a sexy Jean Chatzky dressed in all black playing table tennis, ping pong, with Matt Lauer. Damn, looks like Jean's got mad skillz. Nice shot of her backside as well, imagine if she was wearing a white dress.

Jean is a ping pong wizard,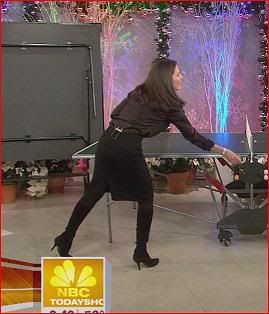 Screencaps courtesy of SceptreX42 and modelhunter at the Wide World of Women forum.