Whenever she interviews a heavyweight, Kiran Chetry always turns up her hotness. From this morning's American Morning, a sexy Kiran in a black leather mini interviewing senate hopeful Caroline Kennedy. Caroline ain't looking too bad herself, but can't be upstaged by Kiran.

2 hotties are better than 1,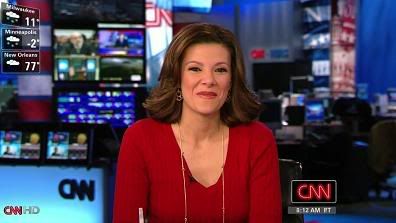 Screencaps courtesy of serenity at the Reporter Caps forum.