These great pictures were taken from the BBC2 show "Something For The Weekend" just this weekend. Some unbelievable cleavage by Amanda Hamilton, the co-host of the show. It's amazing what they let on TV these days...

Wow, that's a great downblouse of Amanda's boobs,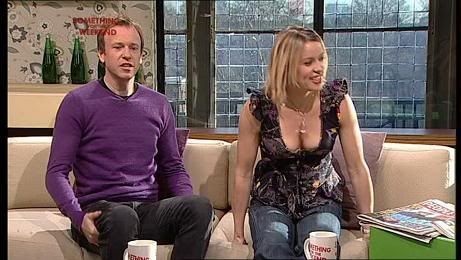 The guy next to Amanda has all sorts of dirty things going through his mind,



Screencaps courtesy of The Original Groovesectio at the Wide World of Women forum.