When Megyn Kelly is done up nice, she is certifiably delicious. Here are some pictures from the FOX America's Newsroom segment. She has a fine miniskirt, tight white top, talk about morning wood. Anyways, I see she's gone back to the straight hair look though, I prefer the wavy hair.

They don't call her leggy Meggy for no reason,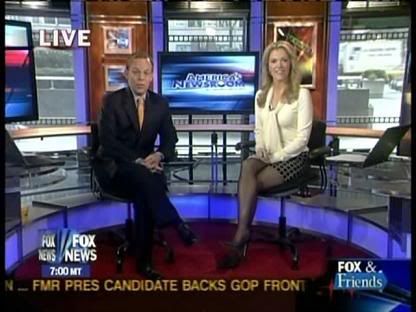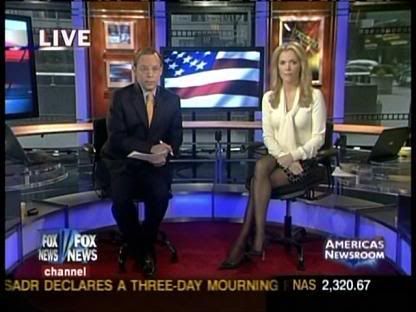 Screencaps courtesy of donkeed at the Wide World of Women forum.