Some pictures of Kimberly Guilfoyle from a few weeks ago. Like I've said before, not a big fan of her face, but she has a wickedly sexy body. She has a nice rack and nice hourglass figure, very hot.

Kimberly with nice cleavage and the legs,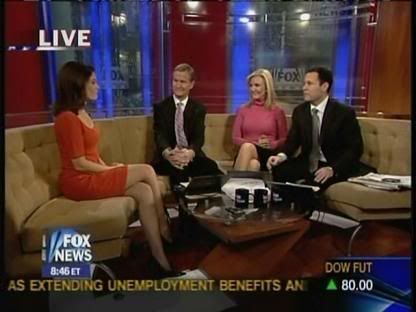 Screencaps courtesy of donkeed at the Wide World of Women forum.