As they say, 40 is the new 30. More and more 40-plus news babes are looking hotter these days than before. Lucy Siegle of BBC's The One show is probably 45 or so, but she looks extremely hot.

Lucy is one hot mama,


These other chicks have hot chick envy,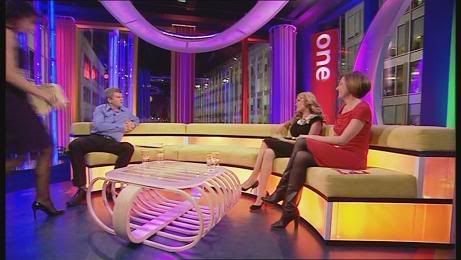 Screencaps courtesy of The Original Groovesectio at the Wide World of Women forum.