I haven't posted any updates on Robin Meade lately so it's about time for some updated pictures. She's still got the porn star look going on which depending on your taste could be a good thing or a bad thing. One thing is for sure, she is one hot news babe.

Robin in a leather boots, mini-skirt and tight blue top,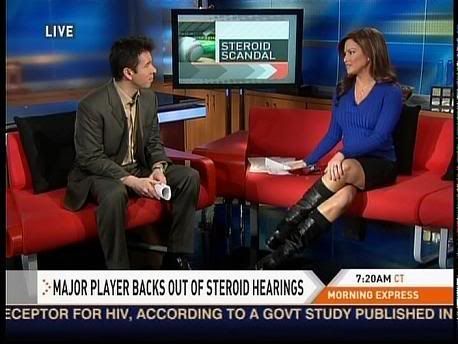 Screencaps courtesy of fitz207 at the Wide World of Women forum.