I love it when Contessa Brewer of MSNBC dresses in black, especially when it's the semi-see-through kind of top with a plunging neckline. I also love the dark lipstick and eye-liner, it's all very gothic but she has the look for it, very sexy.

I can watch Contessa like this for hours,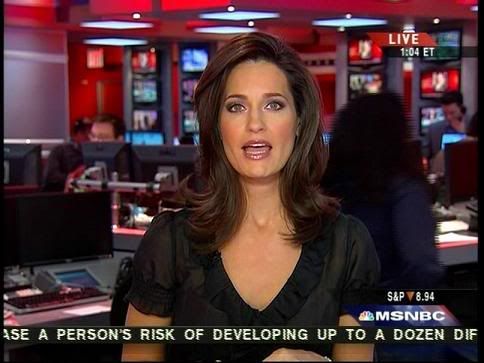 Screencaps courtesy of shadow at the Reporter Caps forum.