The lovely ladies of Headline News, Christi Paul and Richelle Carey were doing their regular couch segment yesterday. Christi was looking extra sexy in leather pants, though I think they could be tighter. Richelle looking delish as usual, but we need to see more of her body for sure.

Christi + Richelle, a hot combo,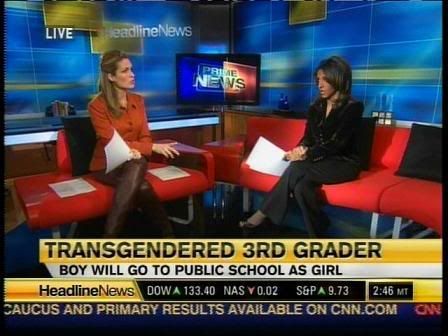 Screencaps courtesy of shadow at the Reporter Caps forum.