I must've missed this a couple of days ago. On FBN's Happy Hour, Laurie Dhue was on and Rebecca Gomez was going ga-ga over Laurie's fishnet stockings. I love fishnet stockings, especially the skin-colored ones, they're so damn sexy.

Damn, those are some fine legs,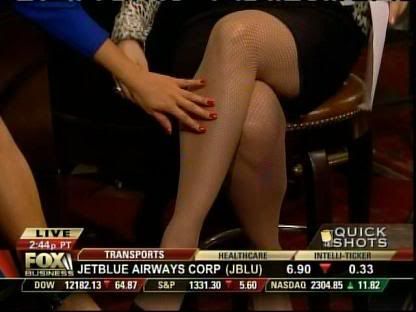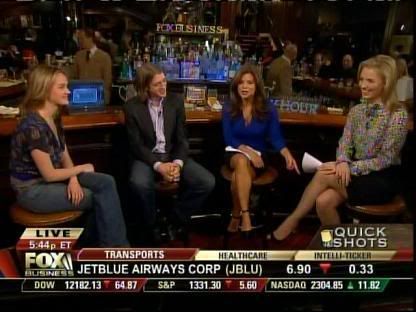 Screencaps courtesy of deadzone at the Reporter Caps forum.