Reporting from Los Angeles for NBC nightly news, Chris Jansing reports on the MARS lander and on the Universal fire. Too bad we don't get to see more of her, she's too hot to be just a correspondent and not in studio.

Chris Jansing on location,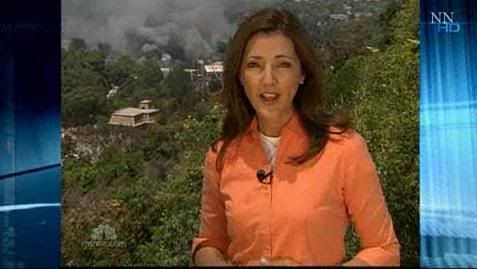 Screencaps courtesy of Norton Nork at the Reporter Caps forum.