From ye' old BBC in the UK, this is Sarah Falkland hosting a show called Politics Show yesterday. She's not hot face-wise at all, but she's dressed really sexy. She reminds me of a chick at the office I used to work at, damn, I used to get a hard-on everytime she walked by.

Sarah sure knows how to dress sexy (click for HQs),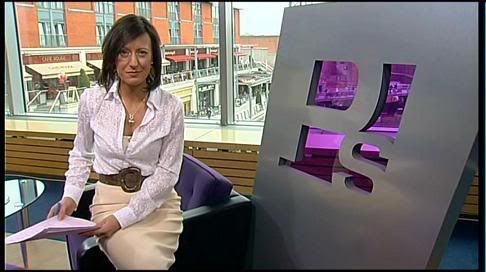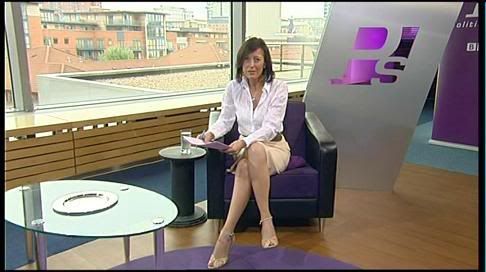 Screencaps courtesy of woodlouse at the Reporter Caps forum.