This is the Robin Meade we love this morning on her show Morning Express on CNN Headline. All dolled up with the heavy red lipstick, tight dress showing her nice puppies, and the shiny golden drumsticks. Commentors go crazy...

Red hot Robin,


"I'm available tonight, whaddaya say??"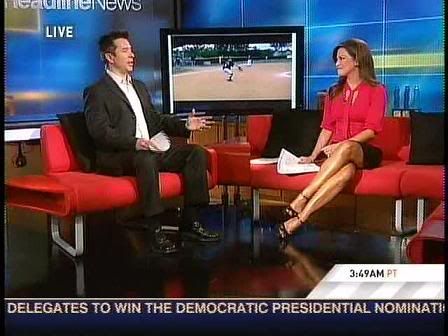 Screencaps courtesy of the Ultimate News Babes website.