The only thing hotter than 1 nipple, is 2 nipples. Check out this picture of hot bottle blonde, Jenni Falconer of GMTV. Damn, either she was feelin' chilly or really horny.

Hmm, double pokies (click the pic for a closer look),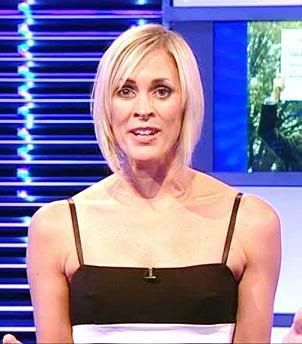 Screencaps courtesy of MVP at the Wide World of Women forum.