This is Kristi Gordon from GlobalTV in Vancouver, Canada. Though you can't really see very well here, but she's got a nice rack but she does have kind of a pinocchio nose. I remember when she first moved back to Vancouver a couple of years ago, she along with Christi Chorley were the rumored mistress of hockey star Chris Pronger while in Edmonton.

Kristi does the morning weather,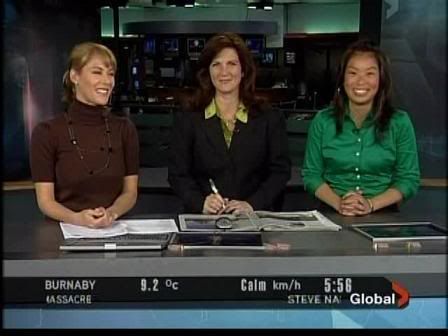 Screencaps courtesy of zebrafish75 at the Wide World of Women forum.