From the Bay Area in San Francisco, this is the busty news babe Darya Folsom on KRON. Damn, she really likes to show off those puppies doesn't she. I love her skin tone as well, she's got a nice tan color. Very hot...

Darya's sweet boobage,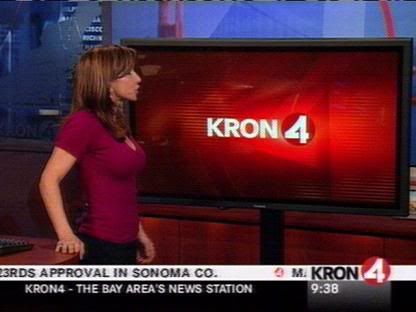 Screencaps courtesy of Axecalibore at the Wide World of Women forum.