A couple of profile views of the MILFy and very sexy Heather Tesch of the Weather Channel. She's older than some of the other weather babes on TWC, but I think she's the hottest of them all. She's got that hot wife look, you know the one married to your ugly fat best friend.

Maybe we'll see less layers with summer approaching,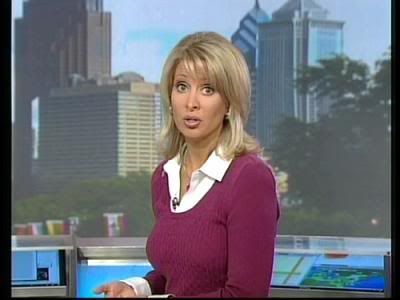 Screencaps courtesy of Gambit at the Wide World of Women forum.