This is weather hottie Dawn Chubai from Breakfast TV on CityTV in Vancouver. She along with Kristi Gordon are probably the hottest news or weather hotties in Vancouver. I love the tight sweater Dawn has on here and the way she bends over, really shows off her assets.

Dawn is a hot bottle blonde,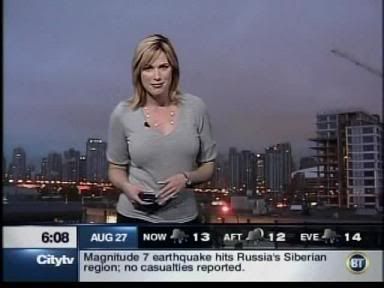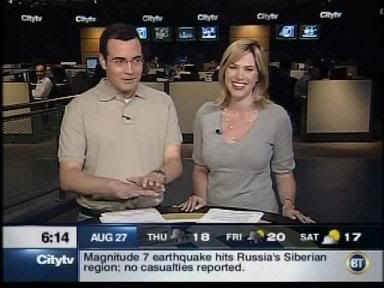 Screencaps courtesy of zebrafish75 at the Wide World of Women forum.