This is hot financial reporter Emma Crosby from Sky News in the UK. Apparently she does some updates on FOX and FBN as well stateside. I love those loose shirts, we get a peek at her bra here, very hot. She definitely has a bangin' body.

Emma talking bulls and bears,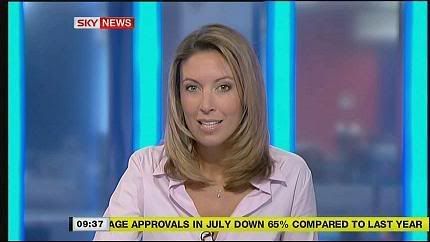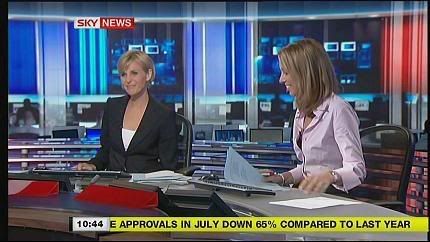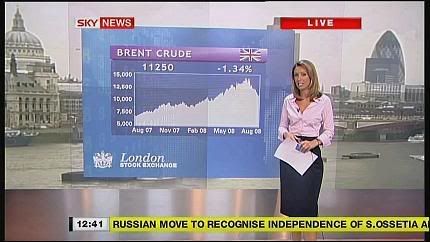 Screencaps courtesy of gaztaylor at the Reporter Caps forum.