I remember a few years ago when Sharyn Alfonsi had short hair on CBS. She's now on ABC, here on Good Morning America. The longer hair is more feminine but somehow not as hot. I like her tight body though, very sexy. I'd hit it.

Sharyn's got sweet curves,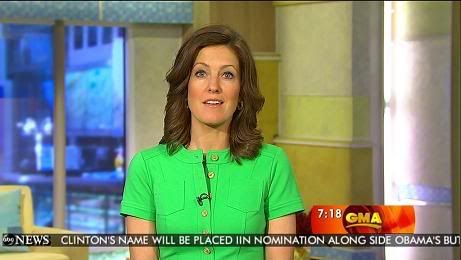 Screencaps courtesy of shadow at the Reporter Caps forum.