They were both showing a lot of skin yesterday on FBN, Nicole Petallides and Jenna Lee. Both looked extremely hot in their low cut tops. Is it just me or does Nicole have a nice tan going on. And Jenna is just so cute with her happy-go-lucky smile. Who would you do first?

Nicole and Jenna are striking,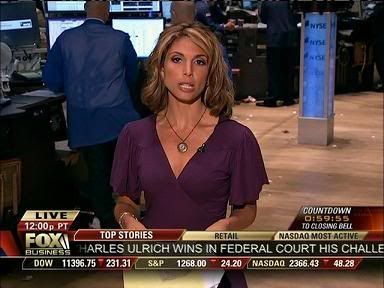 Screencaps courtesy of shadow at the Reporter Caps forum.