A hot almost upskirt of Jean Chatzky a few days ago on NBC's Today Show. Usually they tuck their skirt but I guess Jean forgot to do that, you can almost see all the way to her crotch. Bonus add with the hot pregger Natalie Morales, too bad she wasn't wearing a skirt herself.

All the way up Jean's skirt,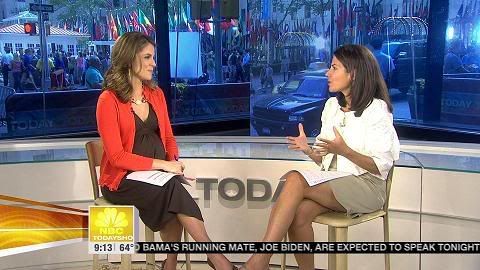 Screencaps courtesy of centricguy at the Wide World of Women forum.