From Happy Hour yesterday on FBN, you have your choice of hotties, Latina beauty Rebecca Gomez or blonde bombshell Cheryl Casone or both. Hot damn, Rebecca has got great cleavage, Cheryl's got the sexy leg thing going on too. I think the guy they're interviewing thinks he died and went to heaven, can't blame him. Commentors go crazy...

GoGo and Cheryl had it goin' on,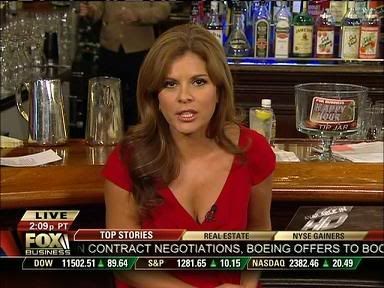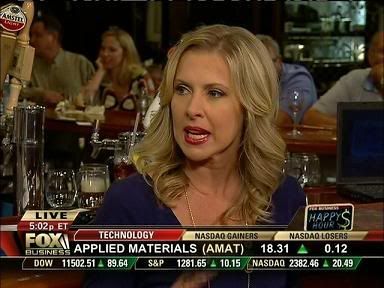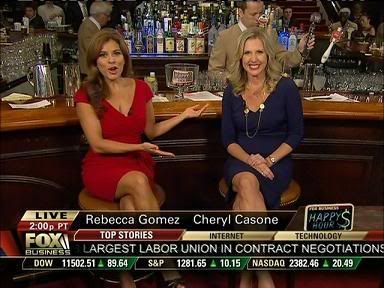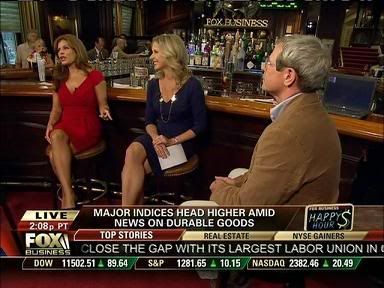 Screencaps courtesy of shadow at the Reporter Caps forum.