I've never seen Julie Banderas hotter. Oh my goodness, that is one of the shortest skirts that I've ever seen her wear. And the yellow is just icing on the cake. Damn, I wish the ladies at my office dressed like this, I'd have a field day. Commentors go crazy...

Julie knows what's good,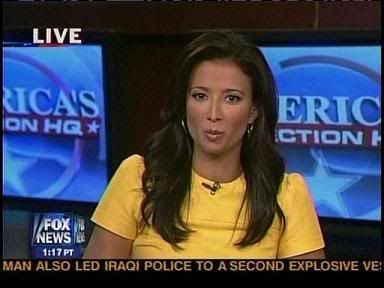 Screencaps courtesy of cody at the Wide World of Women forum.