Canada's version of the Money Honey or Street Sweetie, this is Amanda Lang of Business News Network. They don't show much of her body, but I've seen it before and she's got some kickin' curves. She used to be a CNN stock reporter a while ago.

Amanda Lang is Canada's Erin Burnett,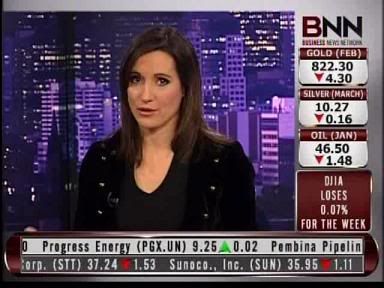 Screencaps courtesy of zebrafish75 at the Wide World of Women forum.