From yesterday, this is FBN hottie Cheryl Casone holdin' her own with a bunch of suits. I'm not huge on the thick eye-liner and lipstick though, I like 'em more natural. There's too much sausage going on in this segment though, not enough bush to go around.

Cheryl attracts the lookers,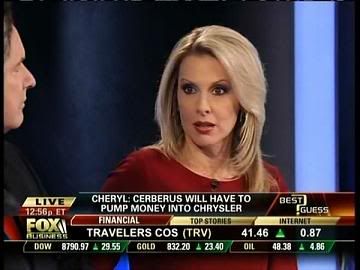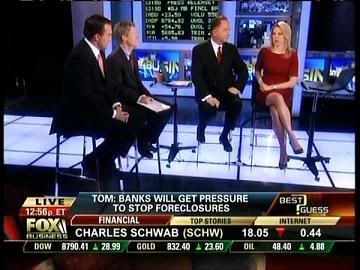 Screencaps courtesy of slashasterisk at the Reporter Caps forum.