In case you were wondering, it seems that our sexy friend Anna Gilligan of FOX has the eye of Steve Guttenberg. Yes, the same Steve Guttenberg from Police Academy and Cocoon. The picture of them below is old though, so maybe they broke up or something, at least we can hope. Damn, Anna is looking hot, don't know what she sees in Steve though...

Who's your daddy, Anna,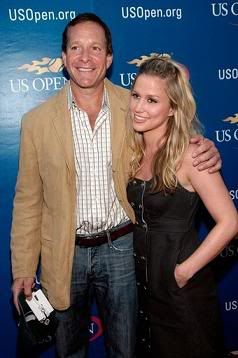 Screencaps courtesy of G-Man and Sparty at the Reporter Caps forum.

Fixed the name...