For all y'all Jackie Guerrido fans, a sexy Jackie doing the weather. I feel a breeze coming through those big beautiful mountains. My goodness, I bet she has to buy new sweaters everyday. I don't think I could actually listen to the weather forecast while Jackie is on TV, too damn distracting...

Jackie's voluptuous body,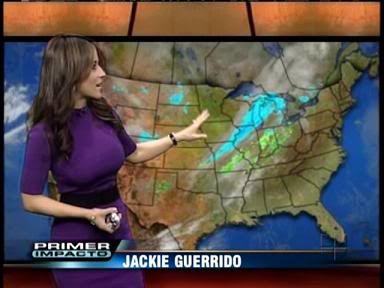 Screencaps courtesy of donkeed at the Wide World of Women forum.