I think Kiran Chetry looks the hottest when she's in all black, but the red top is hot too. I love the heels, I bet she keeps them on when she... I can't get enough of her dimpled cheeks, I wonder if her other set of cheeks are the same way. It must be hell to get ready and look that good, that early in the morning.

Kiran makin' em blush,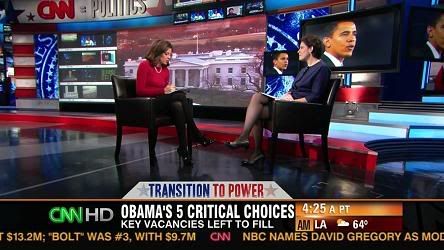 Screencaps courtesy of serenity at the Reporter Caps forum.