Not technically a news babe, but since y'all are Internet junkies like moi, thought you might appreciate a little Marina Orlova, the Youtube word chick on Bill O'Reilley's show on FOX. Damn, I can see why she's so popular. I bet Bill desperately wanted to stick his head in between those pillows, "Baby, teach me some words..."

What is the root origin of "Hot Marina,"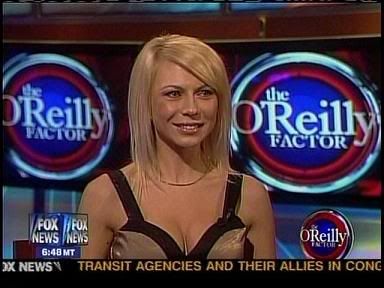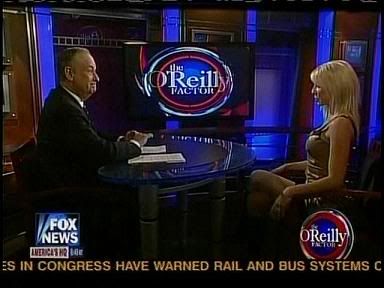 Screencaps courtesy of cody at the Wide World of Women forum.