Once in a while, Michelle Caruso-Cabrera will break out a tight sweater with her bra busters. From yesterday on CNBC, Michelle in the very yellow, very curvy top. I like Bill Griffeth and Sue Herera in the third photo, it's like their bigger up close and personal. Rebecca Jarvis never seems phased by anything, she's just a cutie pie and she knows it. TGIF, I'm out...

Staring at Michelle's chesticles,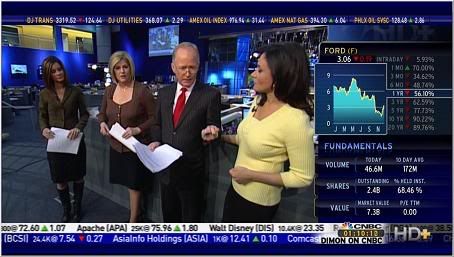 Screencaps courtesy of slashasterisk at the Reporter Caps forum and joeycap666 at the Wide World of Women forum.