From the View yesterday, former host Lisa Ling visits with the former gang. First off, Lisa is looking foin', love the black hose and the hot heels. I don't remember her that hot when she was cohosting the View. I like the look on Elizabeth Hasselbeck's face, she's kinda like, "you think you're all that? you ain't got nuthin' on this hot body!" I love Liz, she's so incredibly sexy, Tim is one lucky guy, Matt maybe the NFL starter, but Tim got the hottest girl.

Lisa looking hot, but not as hot as Liz,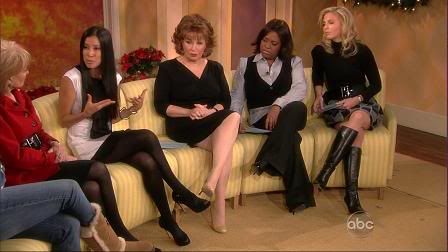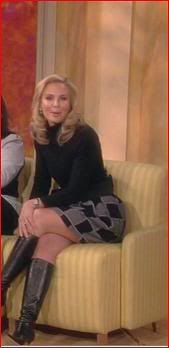 Screencaps courtesy of SceptreX42 and modelhunter at the Wide World of Women forum.