A hot up the skirt of Marisa Del Portillo on Univision. Wish we could see the private parts and Marisa's crank, but the black skivies are nice too. Bonus add with a leggy and sexy Lilia Luciano.

Next time go commando Marisa,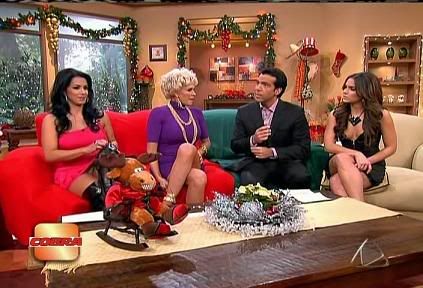 Screencaps courtesy of Cobra at the Wide World of Women forum.