Not really the hottest babe of the FOX5 NYC crew, but gotta give props to Anna Craig for trying out surfing. I tried it once and almost broke my neck. I like the shot of her bending down, looks like she has a fine backside. Now, Jodi Applegate, there's a broad I'd like to see try surfing.

Rip curl Anna,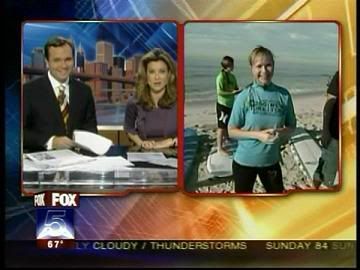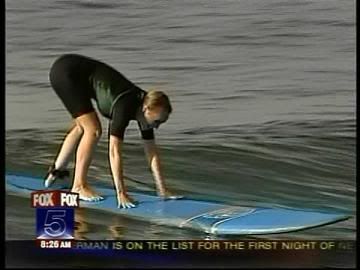 Ouch, wipeout coming,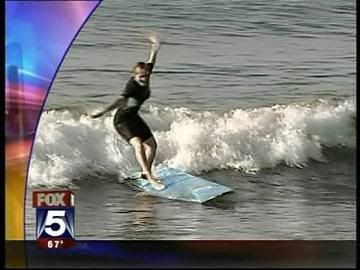 Screencaps courtesy of SlashAsterisk at the Wide World of Women forum.