With all the FBN coverage the past couple of days, I thought I would balance it out with some hotties on CNBC. After all, they started the whole Money Honey, Street Sweetie thing didn't they. A little something for everyone, Julie Boorstin (underrated IMO), chesty Michelle Caruso-Cabrera, Erin Burnett the gold-digger, and Becky Quick (also underrated IMO). I think you could put CNBC's lineup of hotties up against FBN's and it be close all the way.

Julia and Michelle from yesterday,


Erin and Becky from Wednesday,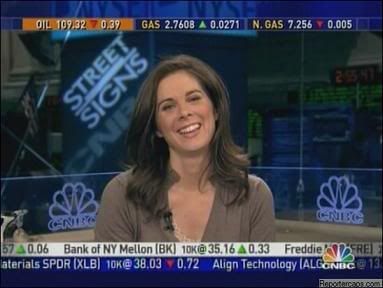 Screencaps courtesy of Sabrina at the Reporter Caps forum.