Hurricane Gustav hit landfall this morning and all the networks had their babes on the ground covering. MSNBC had our favorite babe, Contessa Brewer along with a Michelle Kosinski while the main NBC network had Ann Curry. Somehow Contessa did look really hot and wet. Michelle was just crazy, maybe we should call her the kamikaze storm chaser babe. I think she's airborne in the photo there. Finally, Ann looked like you couldn't pay her enough to want to be out there.

NBC sends out its hotties for Gustav,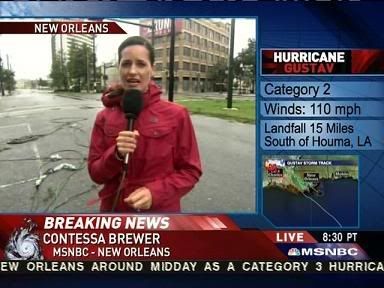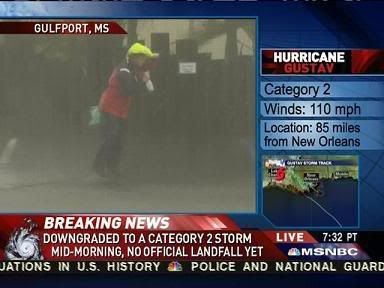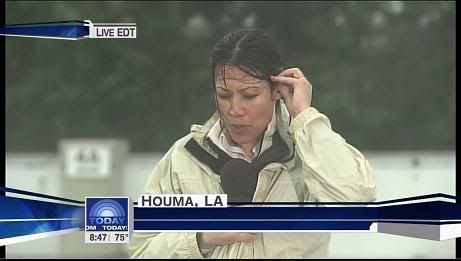 Screencaps courtesy of shadow at the Reporter Caps forum.