You know it's fall when the news babes start wearing the leather boots. This is Meredith Viera of NBC's Today Show with the knee high leather f**k me boots. Damn, those heels are long and sharp. I bet her hubby makes her keep them on when they bump uglies. Bonus add with the MILFy Janice Lieberman.

Meredith kicks it up a notch,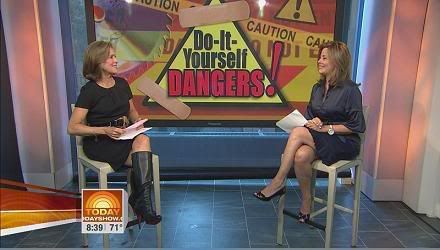 Screencaps courtesy of modelhunter at the Wide World of Women forum.