I don't what it is about Jenna Lee on FBN, but I just can't get enough of her. It's like that Seinfeld episode where Elaine has chicksappeal. Jenna has unbelievable chicksappeal. I'd hire her for my son's bar mitzvah and renounce my religion. I love the smile she gives here in the first picture, and her legs are wicked as usual in the second. Commentors, go crazy.

Jenna blows them away with her chicksappeal,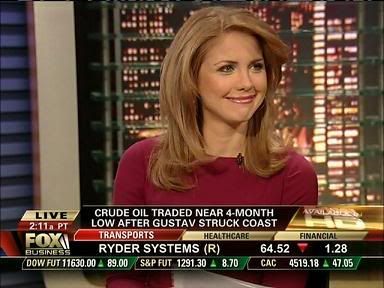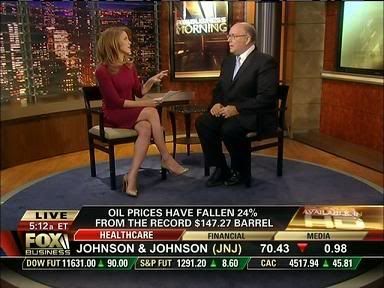 Screencaps courtesy of shadow at the Reporter Caps forum.