Don't know too much about Margaret Hoover other than she's a Republican booster. Here she is on FOX News duking it out with the other talking heads. She's got the rosy cheeks thing going on, she's probably over 40 but still has the baby face thing. Too bad we don't get a closer view of her legs.

Margaret has cuteness to spare,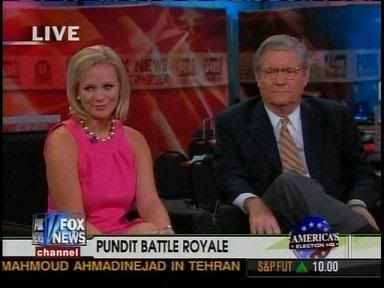 Screencaps courtesy of cody at the Wide World of Women forum.