Everyone's favorite news babe that we love to hate, Kathie Lee Gifford on yesterday's Today Show. Maybe she forgot that she was on national TV. Maybe she just likes being fugly. Whatever the case, Kathie has never looked so undesirable. What do y'all think??

"Tastes like Frank's..."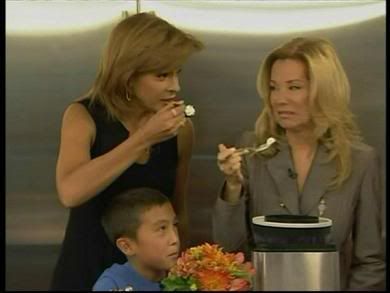 "I think I'm gonna hurl..."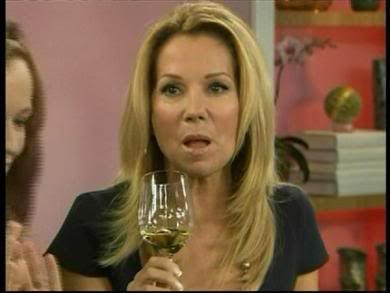 A partial booty call for good measure,



Screencaps courtesy of slashasterisk at the Reporter Caps forum.