Sometimes ya gotta wonder what life was like 100 years ago without TV. I mean, you could get your weather on the radio, but that's so functional. Now we get weather, but we also get hot weather babes to go with. Nicole Mitchell is a hot weather babe on The Weather Channel and she's not afraid to show it off. Watching the weather has never been so exhilarating.

Love the short skirt...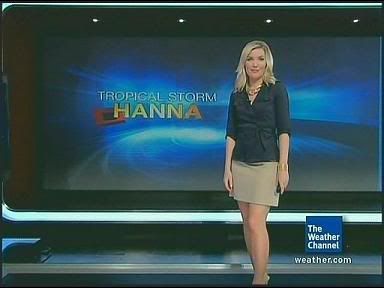 Screencaps courtesy of Wizard at the Wide World of Women forum.