Not sure where these pictures of Jackie Maretsky are from or if they're ancient. but it's the first time I've seen them before. I love her confidence, imagine if you saw a hot babe like Jackie with her heels up on the desk like that. I bet she drives all the guys crazy in the MSNBC office, at 30 Rock I presume. The second picture is just a sweet beach picture, love the white dress, she looks divine...

Jackie blows them away with her hotness,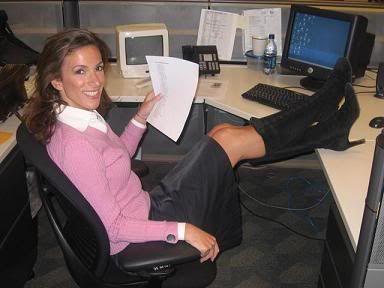 Screencaps courtesy of dwaynep2008 at the Reporter Caps forum.