This is Tonya Reiman on FOX News talking about Obama's body language during his Bill O'Reilly interview. Damn, that skirt is short, but that's how us crazies like it right?? She looks like she's got quite the bangin' body. Before, y'all go crazy saying that she got hit with the ugly stick, remember, she's a body language expert, nobody said she was a face expert.

Tonya talking hot bodies,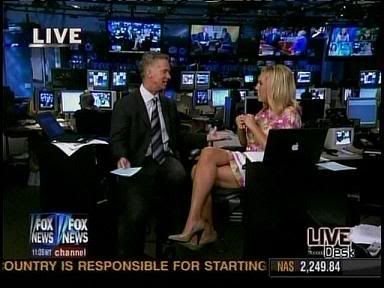 Screencaps courtesy of cody at the Wide World of Women forum.